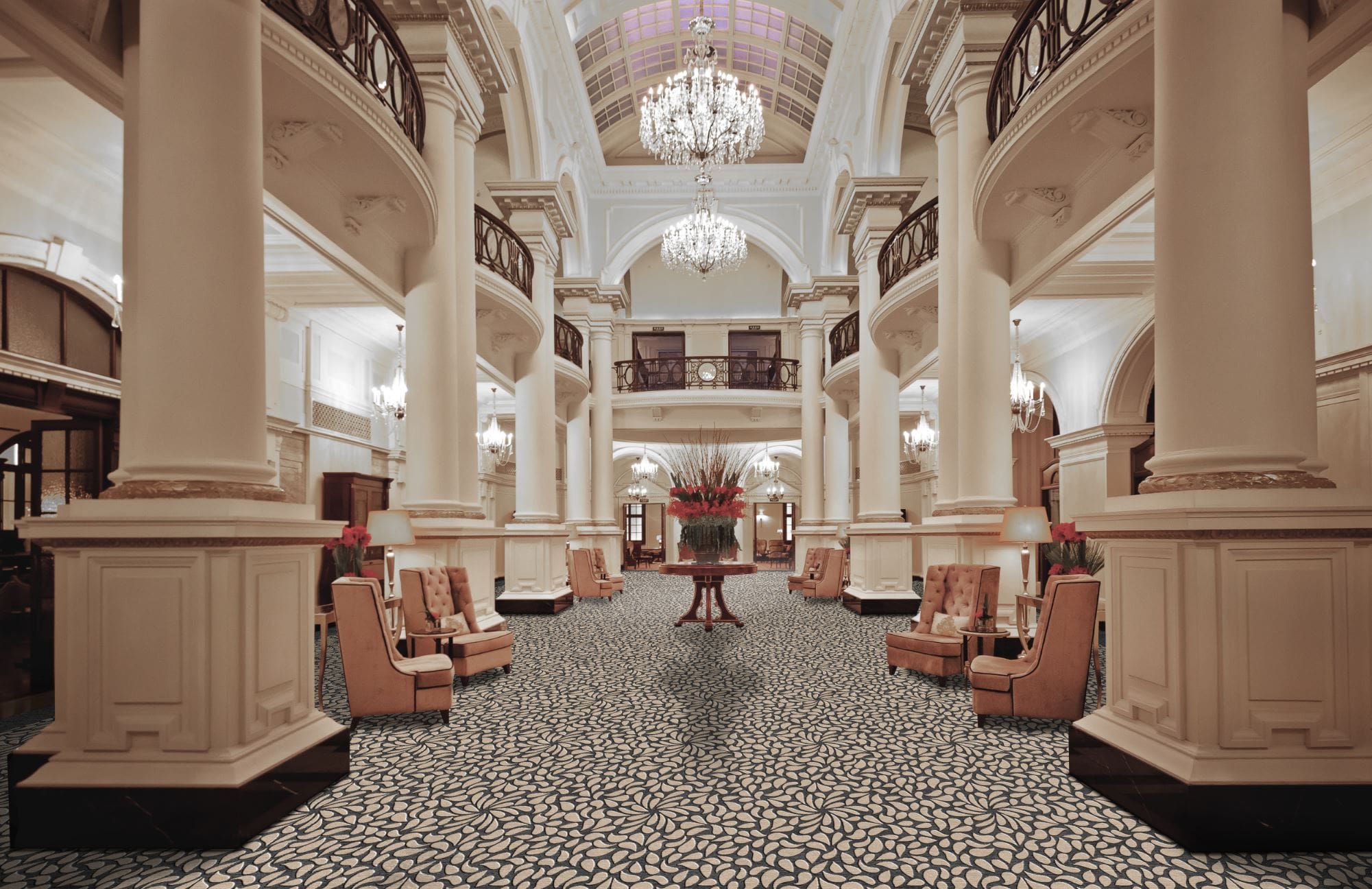 AXMINSTER
Perfect for guest rooms, corridors, public areas, convention centres, corporate headquarters, airports and cruise liners, our Axminster luxury carpets not only look stunning, but have excellent retention, durability, dimensional stability, and underfoot comfort. These modern carpets withstand the wear-and-tear associated with high-traffic areas.
---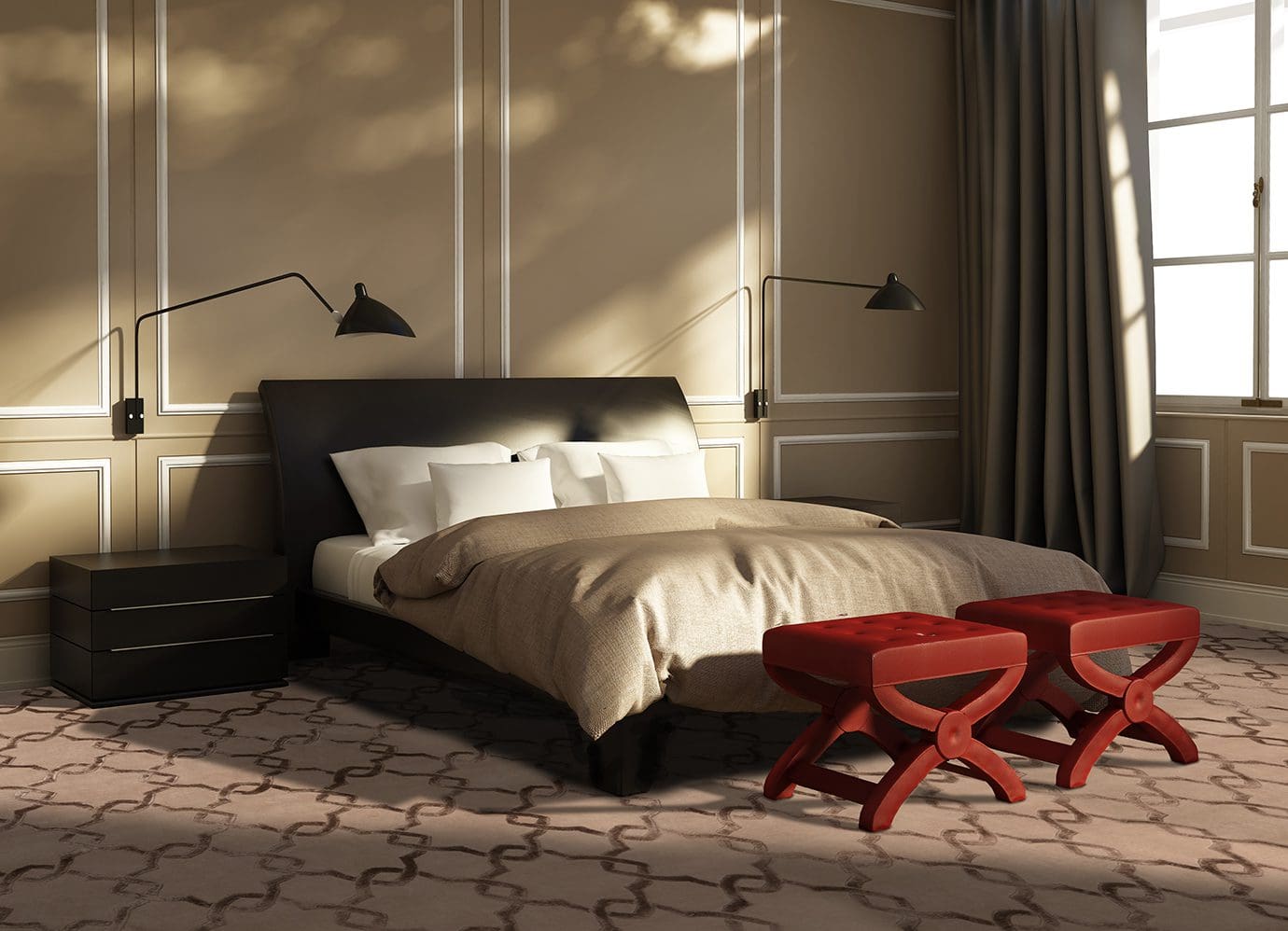 SUPERIOR HANDTUFTED
These Superior Hand-Tufted carpets are suitable for exclusive hospitality venues and other premium locations. The production technique can be used to create large area rugs and wall-to-wall carpets as required.
When it comes to hand-crafted techniques, Superior Hand-Tufting produces an unmatchable quality while ensuring speed of production. It can be used to create both modern carpets and those with classic patterns. These carpets can be customised in terms of colour combination, texture, shape and dimension to meet any design requirements.
---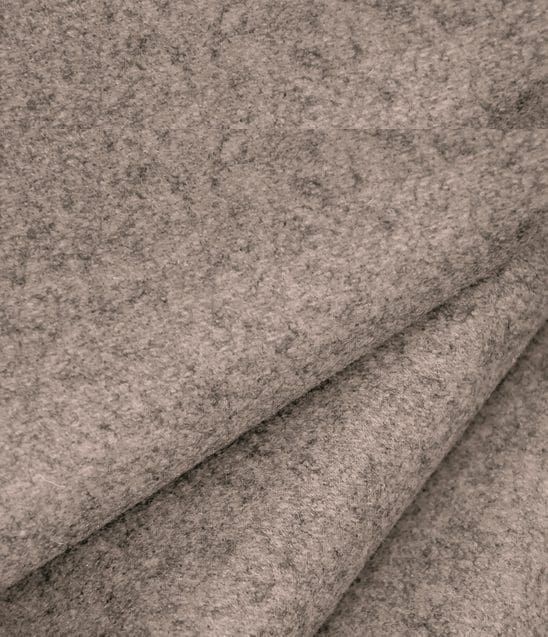 FABRICS
Our Fabrics Collection is made in Italy and combines Sahrai's flair for creative design including a wide variety of products ranging from cool neutrals to more vibrant shades with the high specifications required for the contract sector.
Our selection of fabrics for Hospitality and Contract projects have been designed to offer high-durability, making them suitable for commercial and residential applications, such as hotels, yachts, restaurant and office seating, convention rooms and private residences.
---