David Elia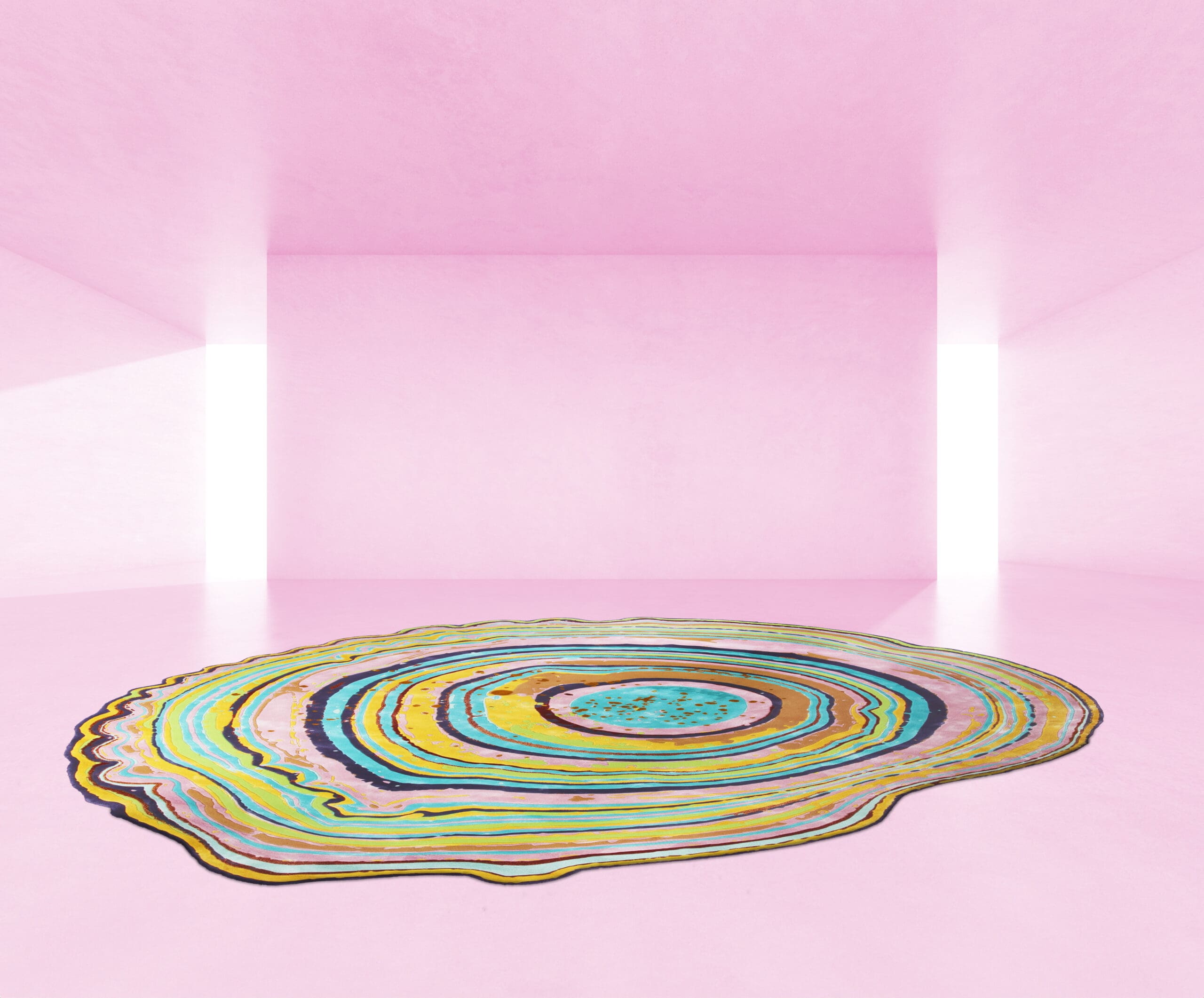 The Germano-Brasileiro Collection originates from the collaboration between Sahrai Milano and David Elia. Each rug in this collection is an interpretation of the Brazilian Agate stone using the finest materials and an exquisite colour palette.
About the Artist
Born in Rio de Janeiro, Brazil in 1982, David Elia attended the Harvard Graduate School of Design's Summer Program in 2002, and received his Bachelor's degree in fine arts from Brandeis University in 2004. In 2007 Elia earned a Master's degree in interior architecture from the Rhode Island School of Design (RISD). In 2009, he received a Master's degree in design from Milan's Domus Academy.
Elia's work combines gambiarra—a Portuguese word that refers to a makeshift problem-solving style common to Brazil, generally necessitated by or alluding to a lack of tools and inspired by a tradition of resourcefulness as well as upcycling and Post-Minimalist tendencies. Additionally, much of Elia's work addresses issues within Brazilian society, such as violence, security, drug trafficking, poor urban infrastructure and environmental degradation that have actually turned globally relevant.
David also draws upon Cultural hybridization, the blending of elements from different cultures. " I feel that without cultural hybridization, the world we live in would not be anywhere near as interesting and integrated as it is today. By studying this phenomenon through iconography and material culture we can better understand how the melting pot of cultures from Europe, Africa and Asia shaped modern day Brazil as well as other countries worldwide."
David has received critical acclaim in a variety of projects. He is one of the spearheads of new movements of creative hybrid professionals who offer innovative works, which mix the best of contemporary art and design.
Standout projects to date include the 2011 Stray Bullet and 2013 Bulletproof collections. In November 2014 his work was included in the exhibition "New Territories: Laboratories for Design, Art and Craft in Latin America" at the Museum of Arts & Design in New York. Elia's Stray Bullet chair and Bullet Proof side table were chosen and recognized to position individuals and collaboratives in several distinct cities as laboratories where some of the most pertinent new directions in design and craft are emerging today.
Recently the studio has been elected to represent Brazil at the 2018 London Design Biennale.
David now works and lives in London where he has his new studio. Previously, David had his first studio in Rio de Janeiro.
Elia's work is included in multiple collections; the permanent collection of the Musée des Arts Décoratifs in Paris, the Museum of Arts & Design in New York, the François Pinault Collection, Paris and the Paula Cussi Latin American Art Collection, Madrid among others. He is the recipient of an A Prime Design Award (2011) and an IF Materials Design Award (2010).